About
Imperial College
Imperial College has been a pioneer and leader in the professional courses for more than 14 years now. Set up in 2008 with recognition from Higher Education Department, Government of Odisha and permanent affiliation from Sambalpur University, Odisha; with a vision to mentor students to achieve academic excellence and real-world implementation as well as to build ethical, knowledgeable citizens for our nation.
Imperial College have always focused on providing foremost learning with paradigm shifting methodologies like Strategies for learning and teaching Excellence and a team of passionate faculties, staff members. The uniquely designed infrastructure is built keeping the student's need at the fore front. The whole of Imperial's campus functions as mega laboratory to provide the best learning and training environment to all of our students. The has also put conscious effort in building some holistic development areas like the Buddhavanam or the Saraswati Vatika to let students expand their mental and emotional growth.
In the last 14 years, Imperial College have been contemporaneous with global standards in education be it with our infrastructure or culture or learner's value prepositions for the students in making them ready to work in a challenging environment and have a successful career. We have shaped leaders of tomorrow and strive to create history with our results. We have always emphasized on promoting values, empathy and inspiration to peers and society in our students. We have been an advocate to create a sustainable environment that is conducive of the love of mother earth in each and every member of the college.
​
​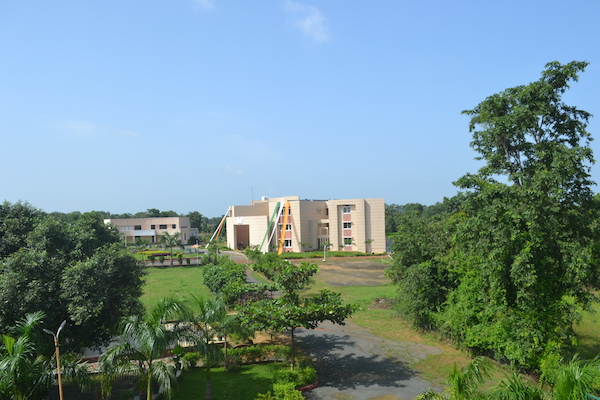 ​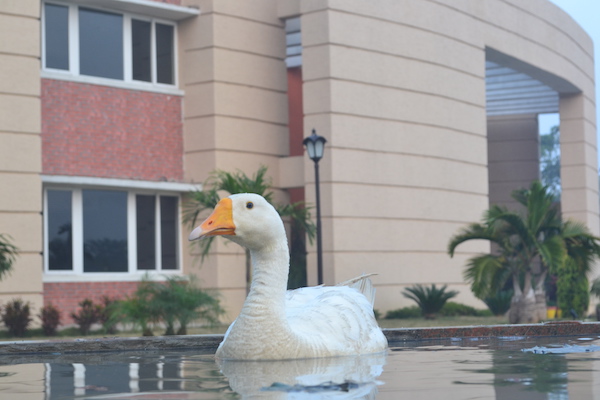 About
Our Director
Mr. Deepak Kumar Goyal, Founder and Director, Imperial College Bargarh and a visionary entrepreneur who brought professional education the western part of Odisha. Born and brought up in a village in the Bargarh District, he always felt the need for good higher educational institutions in the area as he himself struggled to get the professional education that he required to have a successful career. So, after completing his MBA from Mumbai, he became the change he wished to see in his native town and brought the idea of professional computer education to the area. In 2008 he started Imperial College which was one of its kind college in the area and the first to give students professional university courses. Mr. Goyal has always promoted learning and himself is an avid learner through conferences, seminar, travel and a lot more. He has attended many seminars on national as well as international levels like Leadership and Change Management from IIM Raipur, One of the 30 participants from all over world in 3R to 3H confluence by Mr. Sonam Wangchuk, Leh Ladakh Family Business Conference in IIM Ahmedabad. He is awarded with Entrepreneur Award by Entrepreneurs of India Mumbai in 2020. He is also a Member of India Didactics Association. He is an advocate for sustainability and an eco-friendly way of life.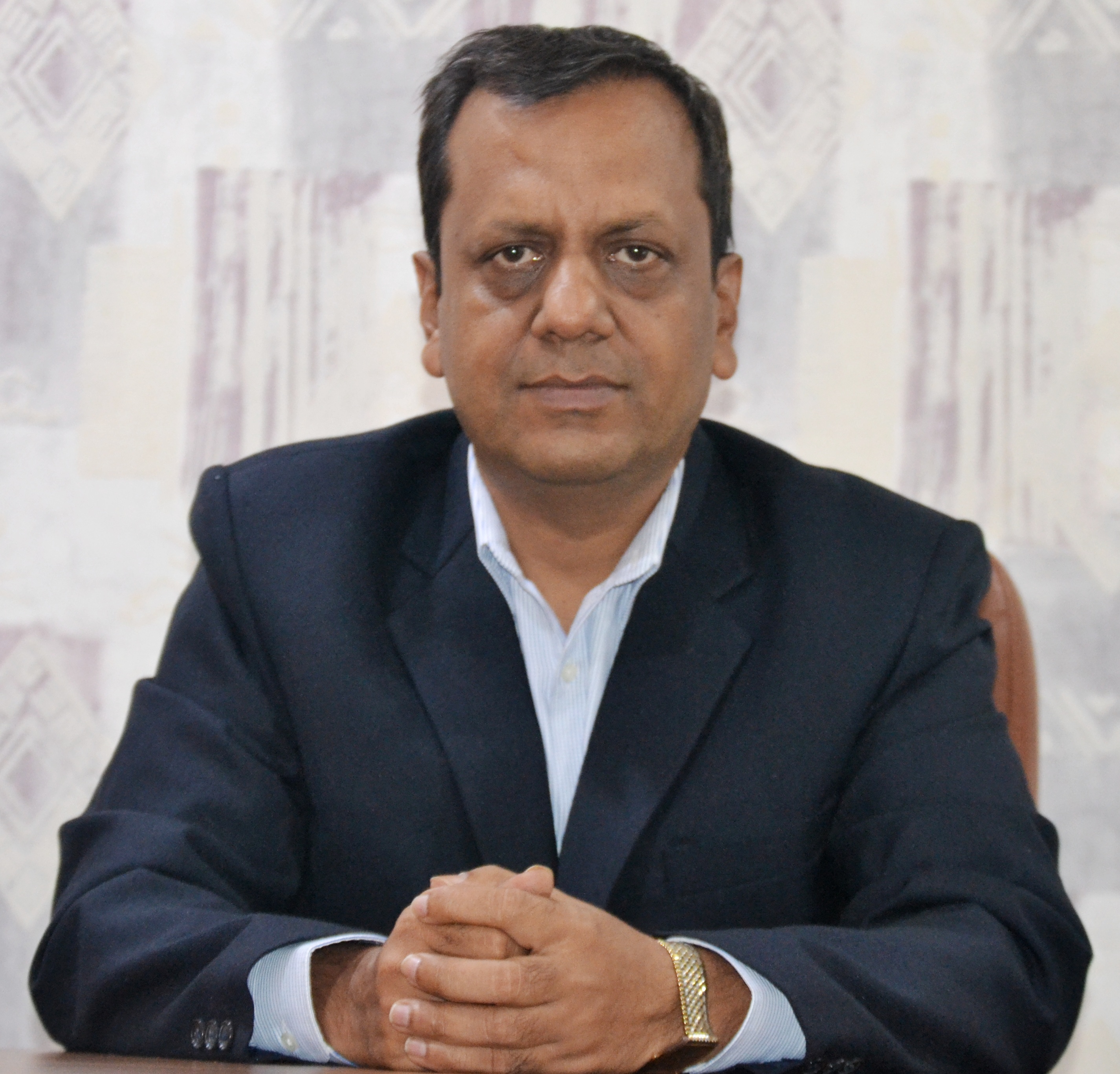 Director's Message
Welcome to Imperial College, Bargarh, where we welcome you to a vibrant and diverse community of students who come together to share experiences and growth.
Today we are living in a fast-changing complex society, which presents before us challenges as well as opportunities. In this context it all depends on every individual how one responds to the situation with the right attitude. Imperial College provides ample opportunities along with a value based wholesome quality education to nurture the inner potentials of every student. We work hard to make every day of learning, a special day for every student. With the unique campus, passionate team members and staff, the college has built an environment that will help build ethical, knowledgeable, and great human beings for our country.
Learning and teaching are central to Imperial College's core mission of creating, understanding, sharing and applying knowledge for the benefit of all. I have no doubt that all the goals that are set for teaching and learning can be achieved and we have already formed a great foundation with many great examples of innovation, with dedicated, enthusiastic, and equally talented academic and support staff and great students.
I welcome you all to a campus that will make education a pathway for you to excel in life and be a catalyst for the holistic development of each student.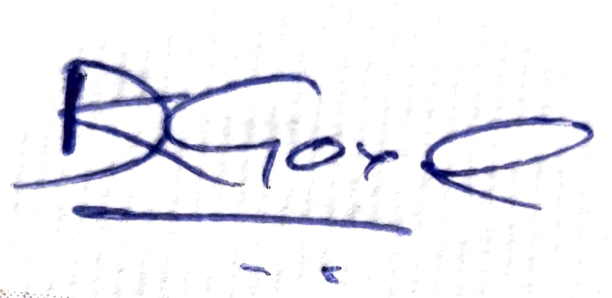 About
Our Principal
Mr. Durgesh Satpathy, Principal , Imperial College, Bargarh is an academician who also has a vast experience in working for various industries as well.
He has done his MBA from Nagpur University and also has a degree in PG Diploma in Psychological Counseling from Madurai University.
He is currently pursing PhD from OP Jindal University.
He is the author of 3 books including Equating the Equations of Insanity, What We Think We Become and published 4 research papers in International Journals like How Employees Raise Voice? A Model of Employee Voice Regulation Published in SCMS Journal of Management, Work-life balance: Challenges Published in International Journal of Business, Management And Allied Sciences, Future Work Challenges and Role of Education Published in International Journal of Business and Management Invention.
He is also a certified auditor for ISO 9001.
He has Conducted 250+ facility audit. He has conducted faculty development programs on various Psychometric Tools like DMIT, Emotional Intelligence, DISC Profiling, Self-Concept and Graphology.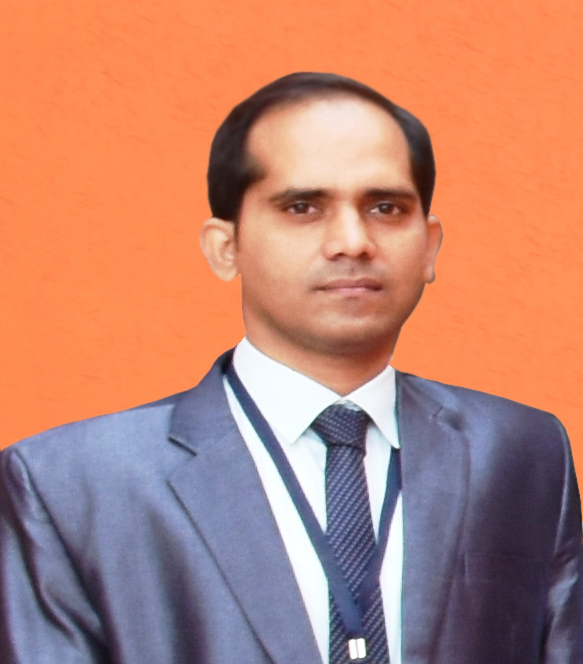 Principal's Message
The role of education is not to prepare students for a job but for lifelong success by building moral and ethical values. Imperial college has its clear vision and mission; in order to accomplish it every team member at Imperial give their best efforts. The college believes that education is an effective medium to build ethical, knowledgeable and great human beings for our country. And it's a matter of pride that our students as well as thousands of alumni are actively contributing to benefit the society.
Imperial College has earned a reputation of academic excellence through the hard work of our students, teachers, parents, and staff. I feel honored and privileged to be part of this institution where every team member is a learner and every day gives us an opportunity to discover new knowledge.
We focus on complete development of our students by continuous improvement in standards throughout the institution. We adopt a 360 degree approach to improve our andragogies and committed to introduce new methods in all the courses to create an active learning environment.
Our eco friendly initiatives got rewarded by Mahatma Gandhi National Council of Rural Education under the Ministry of Human Resource Development, Government of India as we are an institution we believe in the ethos of Society First.
With all my best wishes I urge everyone to work with right intention and not by compulsion.

Imperial
believes
Learning should be a journey of discovery and innovation
Education is the catalyst for change within oneself and the society
Self-discipline leads to success
Students should be provided with the tools to achieve healthy body, mind and spirit
Students should be equipped with effective communication and presentation skills to work with a team
Students should be able to develop critical thinking and problem solving attributes
Students should learn to respect peers and other members of the society
Students should develop empathy and adaptability
Students should learn to care for mother earth and adopt sustainability as a practice of life
Students should have higher standards as humans and be model citizens to the nation
Campus
Spread over 9 acres of land, Imperial College, Vidya Vihar Campus is located away from the din and dust of the city, in the immediate outskirts – a quiet place conducive/favourable for learning and studying.
Surrounded by greenery the Campus follows the latest construction methods cutting down on its carbon footprint.
It has also taken active steps towards latest initiatives of solar heating, rainwater harvesting, paper recycling and other green initiatives. The campus is out of bounds for vehicles to help create a disturbance free learning environment. The technologically upgraded classrooms facilitate teaching through advanced tools and techniques. The college library is an empowering unit with a Resource Centre providing audio-visual aids to the students. The college is enriched with Open Air Theatre, renovated hostels and it has taken extensive measures to address the need for vigilance and security. The campus is fully CCTV-enabled to cater to the safety requirements of the students and staff.
The Campus has in its neighbourhood the Indian Institute of Handloom Technology (a Central Government Institute), a State Government owned Polytechnic,the Regional Science Centre, Self-Employment Training Institute and the Government Hospital of Bargarh.
Mission
Imperial College aims to make education a pathway to excel in life through effective implementation of different thinking and innovation in education. We strive to build ethical, knowledgeable, and great human beings for our country.
Values
Responsive
We understand adding value to people's lives, is nothing but being available to resolve their queries. We provide solutions.
Inspire
We will lead by example in the field of education, which will inspire customers, stakeholders, competitors to excel. We believe and deliver implementable knowledge to create value in everyone's life.
Trust
We make ourselves trustworthy through our commitments and subsequent delivery to all people we deal with.
Integrity
To create a pathway and challenging status quo, it is imperative to be genuine and value driven. We live these regularly.
Objectives
To mentor students to achieve academic excellence and proficiency in real-world skill application in their chosen area of study
To enable students prepare for lifelong learning by nurturing independent thinking
To sensitize students towards their immediate socio-economic and cultural environment while celebrating diversity and plurality
To provide a platform to help students' actualize their talent while mentoring them to help translate domain-passion into profession.
To provide an environment to encourage entrepreneurial skills
To provide much needed Life and Work Skills to increase the students' employability quotient.
Imperial College is actively engaged in various community activities like Road Safety awareness, raising and donating funds. The college has recently started "Bargarh Bartan Bank".
Imperial College is a pioneer in taking initiatives to raise the awareness on protection of the mother earth.
" भारत माता के हम हैं संतान
आगे बढ़ेंगे लेकर ये अरमान,
हर दिशा में फैलायेंगे ज्ञान
सदाचार से बढ़ायेंगे शान II

मानवता का धर्म निभाना है
मौका सुनहरा नहीं गवाना है,
सदैव रहेगी याद ये जिम्मेदारी
सदैव रहेगी जिंदा अपनी खुद्दारी II

अच्छाई से अपना कर्म करेंगे
बुराई के आगे नहीं झुकेंगे,
मकसद हमारा रहेगा एक ही
हर संघर्ष में नेकी जीतेगी II

जीवन भर विश्वास ये रखेंगे
हर कदम साथ मिलकर चलेंगे,
भारत माता की जय हो जय हो
इंपीरियल कॉलेज की जय हो II

सौजन्य: कवयित्री श्रीमती मेघना गुप्ता जोगानी "
Listen to College Anthem
Bargarh is a municipality in Bargarh district in the state of Odisha in India. It is the administrative headquarters of Bargarh District. Popularly known for cultivation of paddy therefore called "Bhata Handi" of Odisha State.
Bargarh is located in Western Odisha, close to the border of neighboring state of Chhattisgarh. It is positioned at 21.33°N 83.62°E with an average elevation of 171 meter (561 feet). The Bargarh district lies in the Plain with Eastern Ghats running close to the town. As per the earthquake zoning of India, Bargarh falls in the zone 2 category, the least earthquake prone zone.
The headquarter of Bargarh district lies on the NH 6, Kolkata to Mumbai, hence well connected to the rest of the country with well-constructed road. The Railway Station (Code - BRGA) is served by DBK Railway running from Jharsuguda to Titilagarh. The station is just 2 km off the main town. A meter gauge railway line connects Bargarh with the lime stone quarry at Dunguri. The main Hirakud canal passes through the town and is known as the Bargarh canal. The nearest Airport is at Raipur (CG) (220 km), Bhubaneswar (OD) (350 km) and Jharsuguda (OD) (110 km).
Bargarh town is situated on the bank of river Jeera. The town is famous for 11 day long open-stage drama. Dhanuyatra based on the life and times of the Lord Krishna, finally culminating in the death of King Kansa, Bargarh today has sizeable population of a talented weaver community, some of whom are national awardees.
​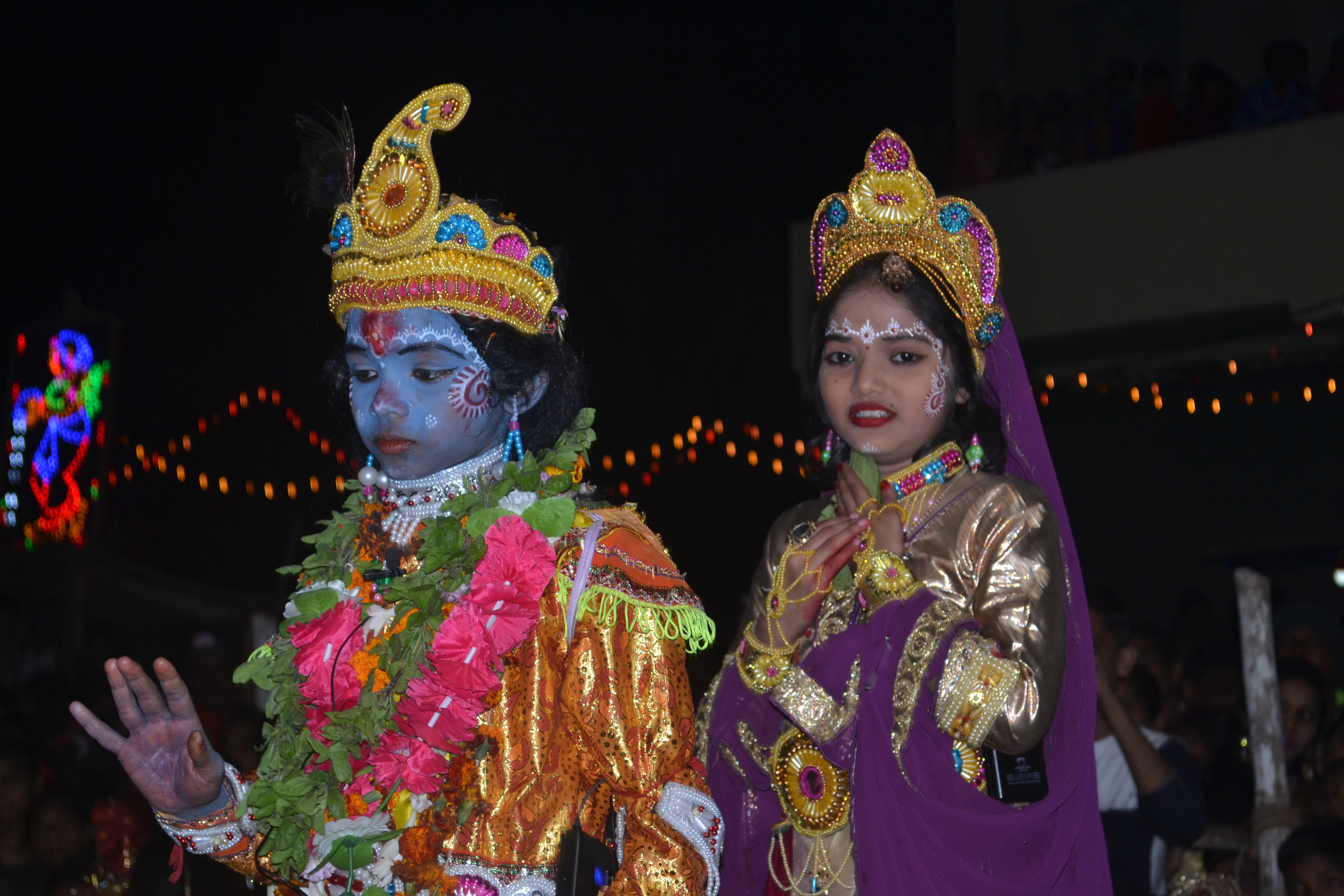 ​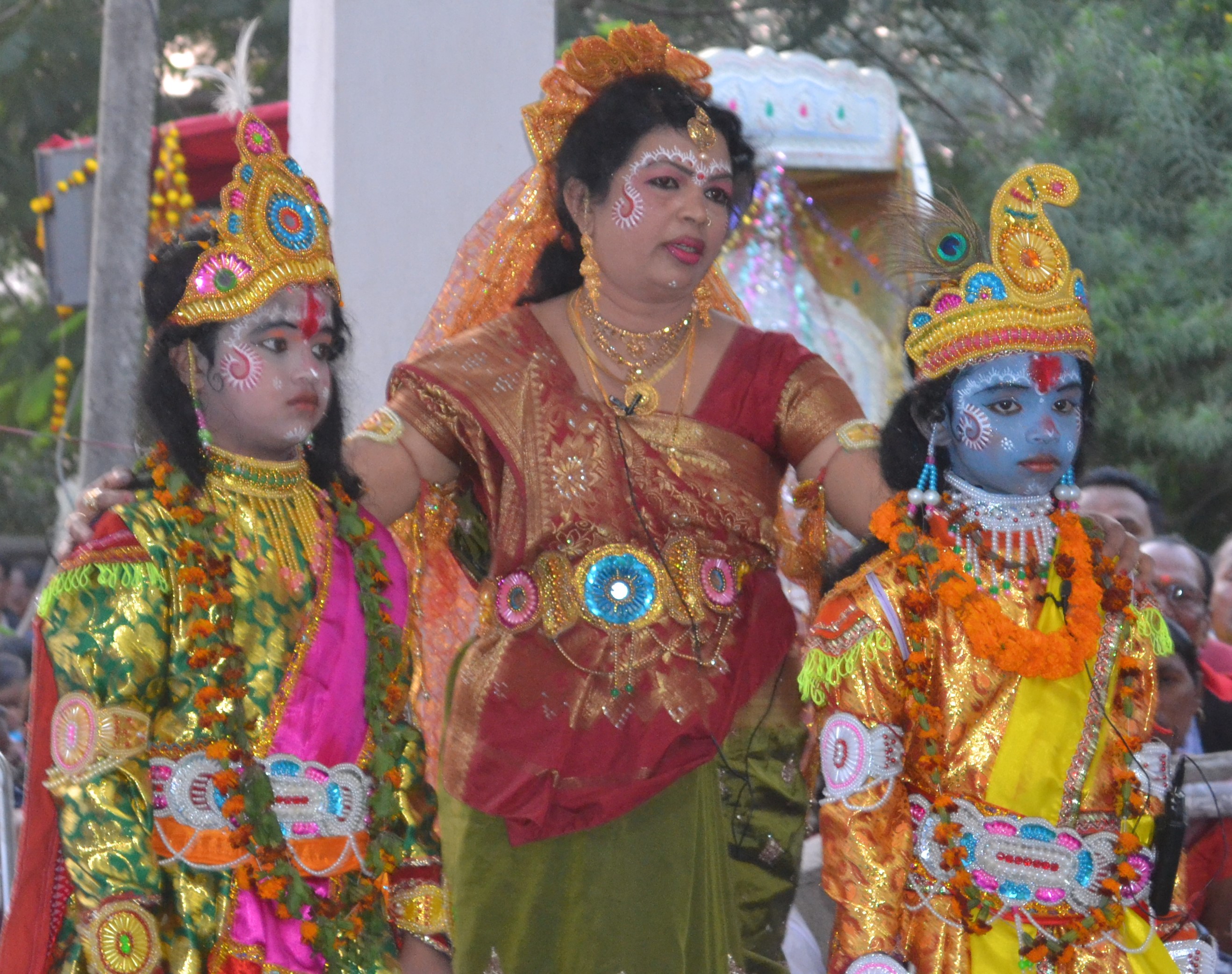 About
Sambalpur University
The Sambalpur University Act was passed by the Odisha Legislature on 10th December, 1966 to fulfill long cherished dream of the people of Western Odisha for establishment of a University. The University started functioning from 1st January, 1967 with Prof.Parsuram Mishra as the first Vice-Chancellor. The University was inaugurated on 4th January, 1967 by Hon'ble Chancellor A.N.Khosla. The University started functioning in 1967 in a rented private building at Dhanupali, Sambalpur and in Government building at Ainthapali, Sambalpur from 1968 - 72. In the year 1973 the University was shifted to the present campus named Jyoti Vihar at Burla.
The territorial jurisdiction of the University covers 10 districts of the state of Odisha namely Sambalpur, Sundargarh, Jharsuguda, Deogarh, Bargarh, Bolangir, Subarnapur, Nawapara, Kalahandi, Boudh and Athamallik Sub-Division of Angul District.
The University at Jyoti Vihar provides Post-Graduate education in Twenty-seven subjects through Twenty Post-Graduate Departments.
​